Sarkodie's latest track, aptly titled 'Try Me,' serves as his bold and unapologetic response to Yvonne Nelson's controversial claims.
ACCRA, GHANA | NOW THEN DIGITAL — In a stunning turn of events, Sarkodie, the highly esteemed Ghanaian rapper, has bravely confronted the recent accusations hurled at him by actress Yvonne Nelson in her autobiography, I Am Not Yvonne Nelson, through his latest musical creation titled 'Try Me'.
The book made shocking claims that Sarkodie had coerced Nelson into terminating a pregnancy back in 2010. However, the talented rapper vehemently denied these allegations, asserting that he had actually encouraged Nelson to keep the pregnancy.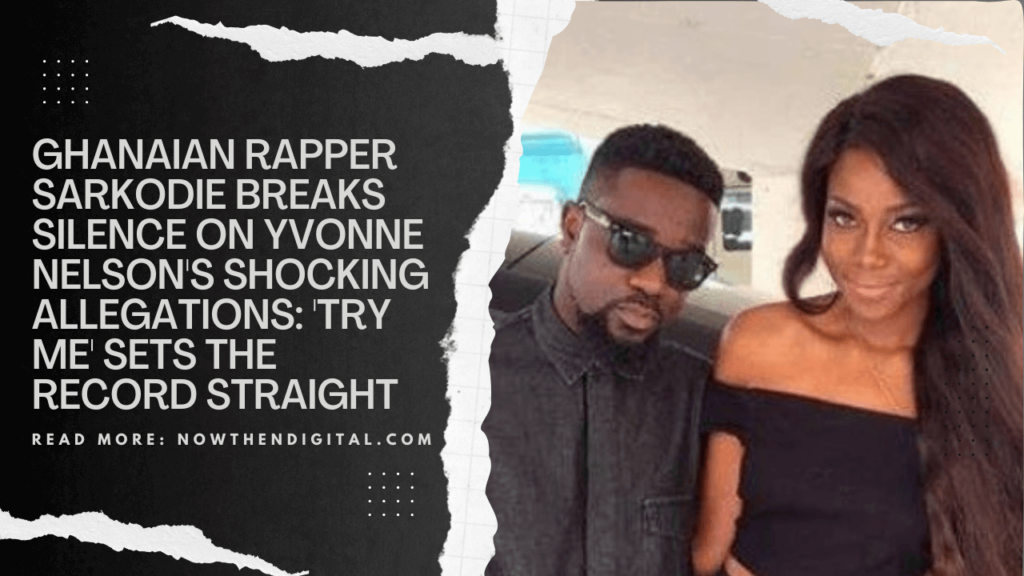 A Suspicious Setup: Declining Nelson's Invitation to Privacy
According to Sarkodie's alleged response, Nelson had attempted to arrange a meeting with him at her residence a few weeks before her book launch. Sarkodie, ever vigilant, perceived this as a potential trap to rekindle their past intimacy. The rapper, however, had a different idea.
He suggested having the conversation at Sky Bar, a public space where privacy wouldn't be a concern. But Nelson, for some unknown reason, insisted on meeting at her residence, claiming that Sky Bar would be overcrowded.
Sarkodie, recognizing her suspicious motives, wisely declined the invitation, convinced that it was nothing more than an attempt to lure him back into her bed.
'Try Me': More Than Just a Diss Track
Sarkodie's latest musical masterpiece, 'Try Me', is far from your typical diss track filled with spiteful lyrics and bitterness. Instead, it serves as a thought-provoking piece that grants listeners a glimpse into Sarkodie's perspective.
With his trademark precision in lyricism and poignant delivery, the rapper phenomenally articulates his thoughts and feelings without descending into spiteful mudslinging. Every note and rhythm pulsates with palpable emotion, showcasing precisely why Sarkodie continues to command unwavering respect on the African music scene.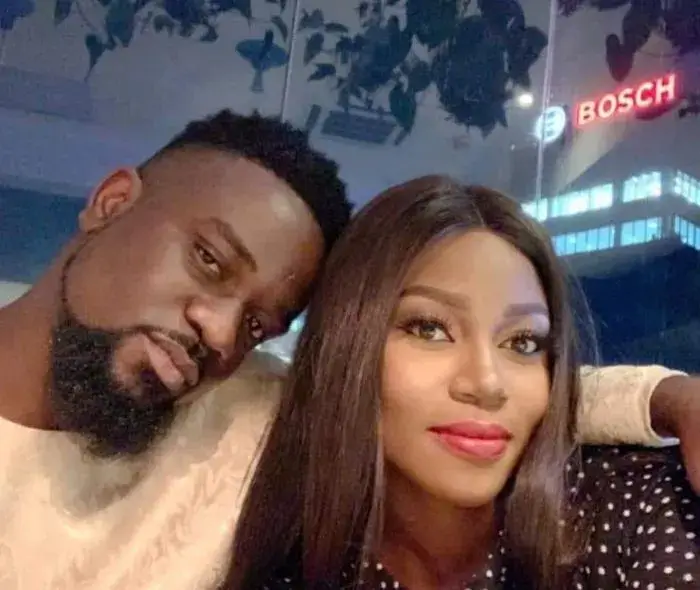 Refuting Accusations and Expressing Disappointment
In the powerful song 'Try Me', Sarkodie firmly refutes the grave accusations made by Yvonne Nelson and expresses his deep disappointment in her decision to include such claims in her book. The rapper leaves no room for doubt as he asserts that he has always valued open and honest communication.
He emphasizes that he never exerted any pressure on Nelson to terminate the pregnancy, claiming that he advised her to keep it. However, Nelson insisted on termination due to her commitments in school.
Sarkodie's 'Try Me' serves as both a testament to his character and a vehement defense against baseless allegations. With his unwavering commitment to truth and artistry, Sarkodie continues to cement his place as a respected icon in the African music industry.
Insults wont work michael. Respect womanhood , Im happy the world gets to see how you are playing this and the real you. Young women get to learn from this. You would get the applause for a rap.still doesn't change the TRUTH.

— 𝓨𝓿𝓸𝓷𝓷𝓮 𝓝𝓮𝓵𝓼𝓸𝓷 (@yvonnenelsongh) June 28, 2023
Editor's Note: If you find any of our content to be inaccurate or outdated, please contact us at press@nowthendigital.com