If you are new to Zelle and are wondering what it is, what are its benefits and risks, and why is it a target for fraudsters, then keep reading.
KAMPALA | NOW THEN DIGITAL — If you're a new user of the peer-to-peer money transfer app, you may be wondering, what is Zelle? What are its benefits and risks? And, of course, why is it a target for fraudsters? 
The Zelle app is a mobile payment option that enables people to securely send money to each other through a mobile device. It is a great tool for sending money to friends, business partners, or service providers you trust.

However, is this service safe? Fraudsters have made Zelle the perfect target for their latest scam. The automated connection to millions of bank accounts makes Zelle an easy target for scammers. 

A few drawbacks of the Zelle app are that no credit cards are accepted, and it requires a US bank account.

Read also: A 

review of Chpper Cash

, a peer-to-peer cross-border payment service available in Africa and Europe.
This article will help answer these questions. 
In addition to being a helpful resource for borrowers, this article by nowthendigital.com will explain the benefits and drawbacks of using Zelle for your financial transactions.
Zelle is a peer-to-peer money transfer app
You can transfer money between Zelle users using your bank account or the Zelle app. To get started, sign up with your bank's app or through the Zelle website. 
Then, you'll want to add a debit card that links to your bank account. Once you've linked your bank account to Zelle, you can send and receive money instantly. 
Once you've linked your bank account, you can send and receive money from virtually anyone in the US.
There are a few drawbacks to Zelle. It doesn't accept credit cards. You'll also need to have a U.S. bank account to use it. 
This means you can't send money to people you don't know or for whom you don't have a bank account. 
Also, because the transaction moves from bank to bank almost instantly, there's no way to reverse a payment once you send it.
As with any peer-to-peer payment service, there are risks involved. Zelle relies on robust security measures to ensure your money is safe. 
The app is best used for personal payments, rather than online shopping, and it's best to use a bank app or dashboard to protect your money. 
Remember that bank accounts come with FDIC insurance. If you're worried about scams, you may want to consider sending money via Zelle instead.
It's a popular payment method for service providers
Zelle is a secure, mobile payment app that enables people to send money to each other. It's an ideal choice for sending money to trusted friends or service providers. 
Users can also send money to small businesses for a variety of purposes. However, it's important to remember that Zelle isn't the best option for every business. 
It's best used for large payments from a few customers, and for small businesses where there are few transactions.
The best part of Zelle is that it's free for both the sender and receiver. However, business-to-business transactions may be subject to transaction fees and maximum transfer limits. 
Because Zelle isn't accepted by all banks, it's not a good option for high-volume businesses or international transactions. 
Before you start accepting Zelle payments, be sure to double-check all the information and make sure that you're sending the right amount.
In addition to reducing the amount of cash and paper checks that go through your business, Zelle is also cheaper than a merchant account. 
It's also possible to accept credit cards. For more detailed information about Zelle, read Delaney Mann's article, "How to Use Zelle to Accept Payments From Customers"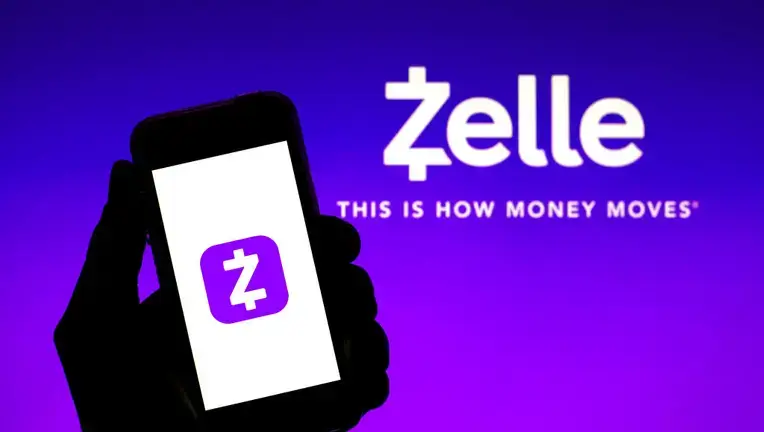 It's a prime target for fraudsters
Fraudsters have made Zelle a prime target for their latest scams. The automated connection to millions of bank accounts makes Zelle an easy target for scammers. 
Fraudsters posing as bank representatives spoof phone numbers, compromise account information, and use it to withdraw funds. 
In one such case, a victim followed instructions to transfer money from Zelle to his bank account. Later, he received a text message asking him to change his bank account details.
Fraudsters send fake Zelle withdrawal requests to bank accounts, posing as the fraud department of a financial institution. 
They then trick the victims into divulging their banking details to fraudulent companies. 
Some victims have reported losing thousands of dollars to these scams. Banks and financial institutions are popular targets for hackers and scammers. 
The number of banking Trojans that infect smartphones is on the rise. Many victims say that the banks have offered little help in the past.
Fraudsters use online and mobile technology to lure unsuspecting consumers into falling for their scams. 
Zelle is a popular peer-to-peer payment service. It is convenient to send money to friends and family, but this convenience also makes it a prime target for fraudulent companies. 
Fraudsters use Zelle to obtain trust and access bank accounts. You must always check the legitimacy of your financial institution and the company itself before sending money.
It's easy to use
If you want to send money to friends and family, Zelle is a great solution. All you need is the recipient's email and phone number, and Zelle will send a payment notification with a link to accept it.
You can even pay for a take-out meal or pay for groceries. It's simple, safe, and free, and it works well in most countries. The interface is mostly white and you only need to input your phone number and email address.
The biggest benefit of Zelle is its simplicity. With only two steps and zero fees, you can send and receive money in minutes. 
You'll have to confirm the identity of the recipient before completing the transfer, but after that, you'll have the money in your account immediately. 
Once you send money, you can't cancel it. Even though the service is easy to use, be aware of potential scammers since they can steal your money without your knowledge.
If you're looking for a simple and secure way to transfer money to people in the United States, Zelle is the best choice. The app works inside your bank's app or website to send money right to your recipient's account. 
Unfortunately, it's not compatible with other apps or social networks, so it's important to keep that in mind before using Zelle. Thankfully, there are alternatives, though. 
PayPal and Xoom are both excellent options for sending money internationally.
It's secure
While Zelle is a secure means to transfer money, it is not foolproof. Banks will not facilitate any corrections, so it is necessary for you to double-check the information before sending money to a stranger. 
The amount you send should be the least that your bank allows you to withdraw from Zelle. 
If you mistakenly send money to the wrong person, your bank will not reimburse you for the funds and you will need to rely on the recipient to return the money.
There are a number of issues that should be addressed before using it, including the fact that it does not offer payment protection. 
Fraud protection and dispute resolution are not offered by Zelle, so you're on your own if you're ripped off or the recipient doesn't deliver as advertised. 
Zelle also has a limit on how much money you can send in a weekend. 
Although this may seem like a big drawback, it is a valid security feature for those who send money to friends and family.
If you have a bank account in the US, you're all set! You can enroll your debit card through the app, and transfer money in a few minutes. 
Although its is secure, you should not send your money to anyone who doesn't know you and your account information. Zelle is not for everyone. Be careful – don't send money to a complete stranger. 
In addition, if you're sending money to a friend or relative, make sure you know who you're sending the money to.
It's available on select mobile devices
Zelle is available on select mobile devices, but it is not yet supported on all mobile devices. Customers should contact their mobile phone carrier to see which devices are compatible. 
After that, they can enroll to receive money using Zelle. Customers can use the service on select mobile devices, including smartphones and tablets. 
For more information, see Zelle's Terms of Service. 
At this time, Zelle is available only in English, and customers must be active TD Bank customers (later updated) to use the service.
Before you can use it, you must enroll and confirm the recipient's information. To use Zelle, you must enroll in Online Banking or download the Mobile Banking app from your mobile device. 
In addition, you may be charged for data and message rates if you use Zelle on a mobile device. To enroll, follow the instructions below. 
It will be available on select mobile devices. It is important to use it responsibly.
To use Zelle, users must have a bank account and an email address in the U.S., as well as a mobile phone number in the U.S., and they should also have a U.S. mobile phone. 
Once they've been verified, they can start sending money. After the transfer is complete, the recipient will receive the money within a few minutes. 
If they're not registered, their mobile phone number will be required to confirm the transfer.